Motion by N.E.W. – LP coming March 2014
After a voluntary hiatus, we're back with some exciting news to announce.
On the 3rd March we'll finally be releasing a new LP. It's called "Motion" by Steve Noble, John Edwards and Alex Ward – collectively known as N.E.W. And we're taking pre-orders right now.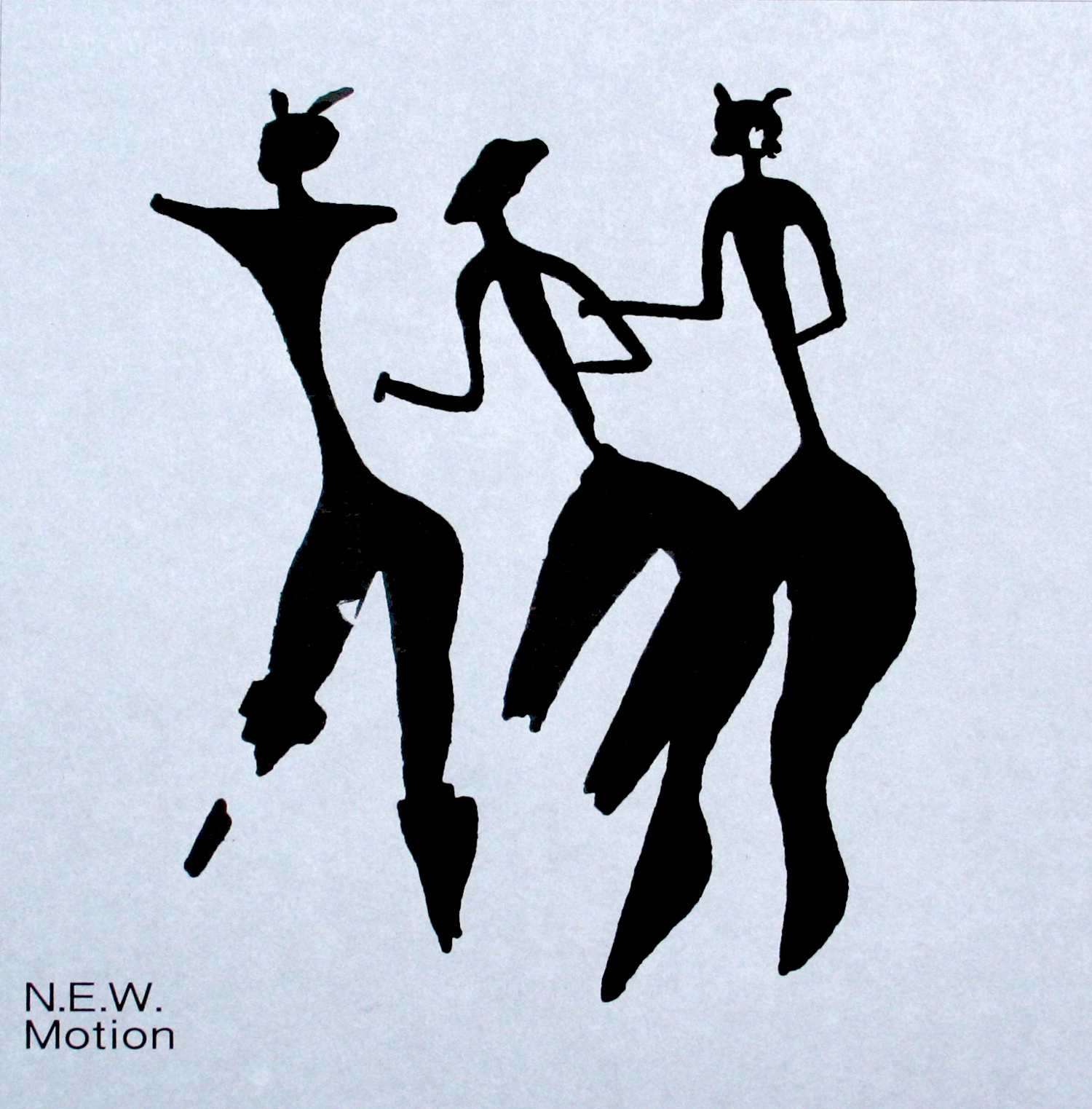 For anyone who's seen them live, N.E.W. seem to embody the classic power trio… whether we're talking jazz or rock, it's the power that counts! Alex on guitar contorts wildly, both sonically and physically, thrashing in his chair to the death metal moves in his head, Steve sits rock steady and immutable at his drum kit, other than his limbs, which form a chaotic blur producing the most precise of sounds, and John has eyes tight shut and explores, brutalizes and caresses every facet of his bass. This record is as close as you get to the exhilarating experience of seeing N.E.W. play live.
In true Dancing Wayang tradition, this album was recorded at London's Eastcote Studios, has been pressed on 180 gram vinyl and comes packaged in screenprinted sleeves. All copies are individually hand-numbered. The first 100 will be accompanied by our customary bonus 3″ CDR this time featuring two studio outtakes. Liner notes were specifically penned by Thurston Moore, a collaborator of all three protagonists, and they are some liners!
Finally moving into the 21st Century, we'll be offering a free digital download with every direct purchase of the LP from our new online store. The bonus edition will be sold on a first come first serve basis, so click HERE to pre-order your copy now.
To celebrate the release of "Motion" we're offering a 15% discount on our other in-stock LPs. If you don't own Peter Evans's solo platter, Astral Social Club's ecstatic cacophony or Directing Hand's beautiful and dramatic free-folk LP, this is a good time to complete your collection!
Moving ahead we are super excited to be able to announce that our next LP will be a collaboration of Oren Ambarchi & Eli Keszler. It's already been recorded and mixed and is sounding AMAZING! We're now working on putting the rest of the jigsaw together. So keep checking our website, our Facebook or Twitter feeds for updates.
And lastly, we are also working on offering digital releases of all of our older LPs very soon and will be letting you know as and when these are ready. Keep your ears pricked!